We're passionate about helping people in the Bay Area with their legal needs, but we are also passionate about FOOD!  From our Brainin Law Office family to yours, we hope you enjoy our favorite recipes and drink mixes.
Slow Cooker Split Pea Soup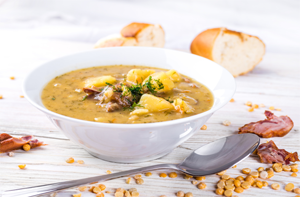 Difficulty: Easy Total Time: 20 minutes prep., plus 5 to 10 hours cooking time Makes: 6 to 8 servings
This soup freezes well, so make a batch and save the extra for later.
Make-ahead note: The recipe can be prepared through step 1 the night before and refrigerated, covered, in the slow cooker's insert.
---
Enchiladas De Pollo
SAUCE
3 Tbsp. butter or olive oil
1 Cup chopped onion
2 large garlic cloves, mashed
1 Tbsp. flour
¼ Cup chili powder
½ tsp. dried oregano (preferably Mexican)
1 tsp. salt
½ Cup chicken broth
½ Cup tomato sauce
---
Grilled Steak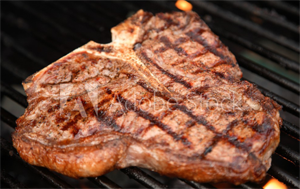 One thing I really enjoy about the warmer months with later sunsets is the opportunity to use my grill. For many years, though, I was a little intimidated at the prospect of grilling steak for fear of getting it wrong and ruining a good (and expensive) cut of meat.
However, with the right equipment and just a little practice, I've discovered that steaks are one of my favorite things to grill. Below is my method, distilled from numerous sources.
---
"Jammie Dodgers"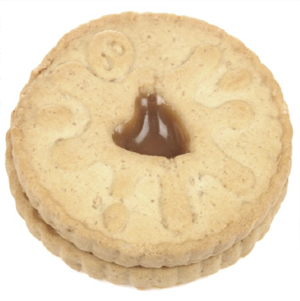 These cookies have been a holiday favorite of ours for many years. They're meant to be a home copy of the packaged English cookies (excuse me, "biscuits"), but I like them better. I adapted the recipe from here. It can be scaled up or down, but the mixing gets messy when doubled, so better to do two separate batches.
Yields about a dozen.
---
Baked Ziti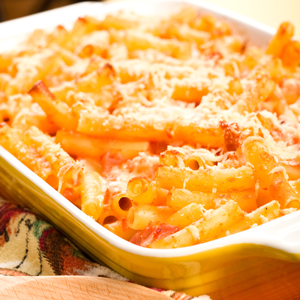 Baked Ziti's ingredients are similar to lasagne's, but much easier to assemble. This hearty dish is especially welcome on a cold winter evening. The recipe adapted from here is really more of an idea of proportions and a starting point for experimentation.