How Our Law Firm Is Different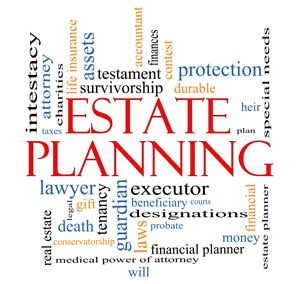 BRAININ LAW OFFICE
Brainin Law Office is a unique firm in the San Francisco Bay Area that focuses on protecting and growing your family's wealth.
AREAS OF EXPERTISE
Estate Planning
As a small firm, we take the time to fully understand your situation, concerns, and goals. When you work with us, you are not just paying for a set of documents, but a relationship with an attorney who will guide you through all of life's transitions. We help our clients design a personalized plan that addresses their every want and need. Furthermore, we encourage communication with our clients. Our office is conveniently located in Santa Clara, and we are available in person, by phone, or by email to address our clients' questions and concerns. Most of what we do is billed on a flat-fee basis, agreed to in advance, so that there are never any surprises.
Business
As a business law firm, we are equipped to effectively work with your other financial advisors to review and analyze the consequences of your decisions. With over twenty years of experience, Attorney Brainin can advise small business owners in preserving and growing their businesses and, thus, their personal wealth.
Real Estate
Most people don't need convincing that navigating through real estate issues, especially in the Bay Area, can be a maze. As a real estate attorney, Attorney Brainin understands the ins and outs of dealing with your real estate and is able to advise you on the long-term benefits these assets can provide for your family and loved ones.
If you need legal assistance in an area that is not in our practice, we have a group of highly qualified attorneys that we refer to and work closely with to ensure your legal protection.
WE HELP YOU PREPARE FOR LIFE   
Life is hectic and things change quickly. It is difficult to be on top of everything with changes happening daily. That's where we step in. We stay on top of the legal changes so you don't have to; we are always investigating ways to provide you with legal, financial, and tax benefits; and we make sure that your plan remains up-to-date as your life changes. We provide you with peace of mind, which is such a valuable asset.
When you work with Brainin Law Office, you can be sure that you've made the best decision for your family and business and that the plan you have put in place will work the way you want it when your loved ones need it most.
We would love to be your trusted advisor who helps you to make the very best personal, legal, financial, and business decisions. We look forward to working with you and your family.
To your wealth and prosperity,