SAN FRANCISCO BAY AREA ESTATE PLANNING ATTORNEY
Estate planning in California is the process of creating a roadmap of how you want to manage your wealth while you are alive and distribute it after you death. It allows you to dictate what your wishes and goals are now to prepare for times when you are no longer able to manage your assets yourself (incapacity and death).
There are many ways that estate planning can be accomplished. An experienced trusts and estates attorney in the Bay Area can help you use the following legal tools to best meet your needs
Revocable Living Trust
Last Will and Testament
Lifetime Gifting
Joint Ownership
Beneficiary Designations
The best method for you depends on several factors that are specific to your situation and goals. Again, you will want to meet with a competent estate planning attorney in the San Francisco Bay Area before deciding which of these methods are right for you. Having a well-drafted estate plan in place ensures that your estate goes to whom you want, when you want, and in a manner you've chosen.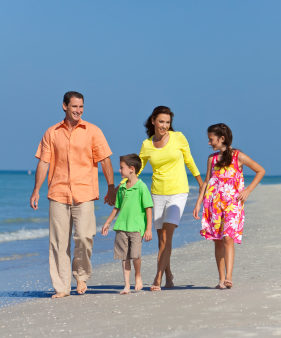 WHAT ARE THE BENEFITS OF HAVING AN ESTATE PLAN?
Eliminate the delay and expenses of California Probate
Eliminate or minimize estate taxes
Provide a smooth transition for your loved ones
Manage assets when you are incapacitated
Provide for temporary and permanent guardians for minor children
Keep financial affairs private
And much, much more!
WHO NEEDS TO HAVE AN ESTATE PLAN?
The most common misconception is that only "wealthy" people need to worry about estate planning; if you do not have a taxable estate, then you don't need estate planning. Wrong.
Everyone needs a plan… some plans are just more complex than others. Having a proper plan in place gives you control over who inherits your estate, protects your family and loved ones, and minimizes expenses in the long run.

HOW CAN BRAININ LAW OFFICE HELP?
We believe that estate planning is not one-size-fits-all. You and your family are unique, and therefore your plan should be custom-crafted to ideally suit your needs. When you work with Brainin Law Office, you can be sure that we will provide you with the personalized attention you deserve. If you are ready to get started with your estate plan, feel free to contact our Santa Clara will and trust lawyers through this website or give us a call at (650) 422-3313 to schedule a personal consultation.
On the other hand, if you are still doing research on the topic, we can also help you. Our Bay Area law firm has resources that cover numerous different estate planning topics. You're welcome to access these reports electronically, absolutely free of charge. If you prefer us to mail you a copy, please call our office and we'll be happy to send you a complimentary copy. We also welcome you to join our ezine list. It is a great way for you to get up-to-date information related to estate planning. Not to be overlooked is our blog,  where there is a wealth of information available to you.
Additionally, we regularly go out into the community to educate the public on estate planning through free estate planning seminars held in a variety of locations across the Bay Area. We would love to have you join us at one of our upcoming seminars. It is a great opportunity for you to learn about the basics of estate planning and to meet the people who make up our firm.
Brainin Law Office proudly serves individuals, families, and businesses in the areas of wills, trusts, estates, probate, and trust administration in Santa Clara and the Greater San Francisco Bay Area including Menlo Park, San Carlos, San Mateo, San Jose, Cupertino, Palo Alto, Foster City, Gilroy, Los Altos, Campbell, Los Gatos, Milpitas, Mountain View, Redwood City, San Francisco, Saratoga, Sunnyvale, and Woodside.